Summer Daydreaming - Sterling Silver Post Earrings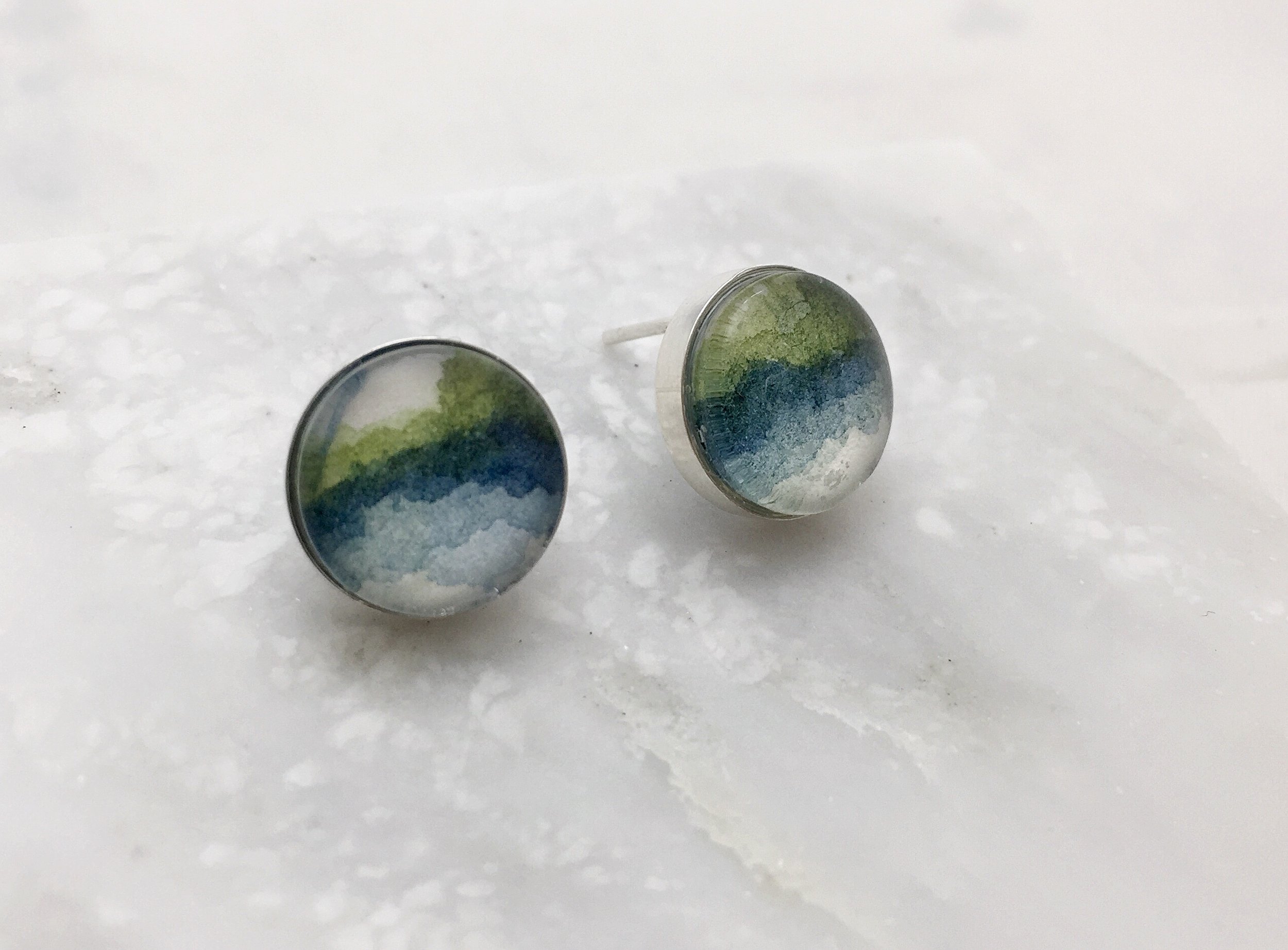 Summer Daydreaming - Sterling Silver Post Earrings
These darling post earrings are a go-to for everyday wear, but they can compliment even the most elegant outfit as well!
sold out
Materials:
Sterling Silver Post Settings
12mm Domed piece of Glass
Watercolor Paints, Ink and Watercolor Paper
One-Part Resin
Each and every one of my jewelry pieces are One-Of-A-Kind!
I do not Shrinky-Dink or make prints of my larger paintings, I simply paint a very small painting that will fit into the desired pendant. In doing this, each piece is unique, there won't be another girl out there wearing the same jewelry!
*NOTE: The jewelry is water-resistant, but not guaranteed water-proof. Please do not wear jewelry in the pool, shower or any other body of water, or situation with a lot of water.