Sunflower - Double-Sided Bangle Bracelet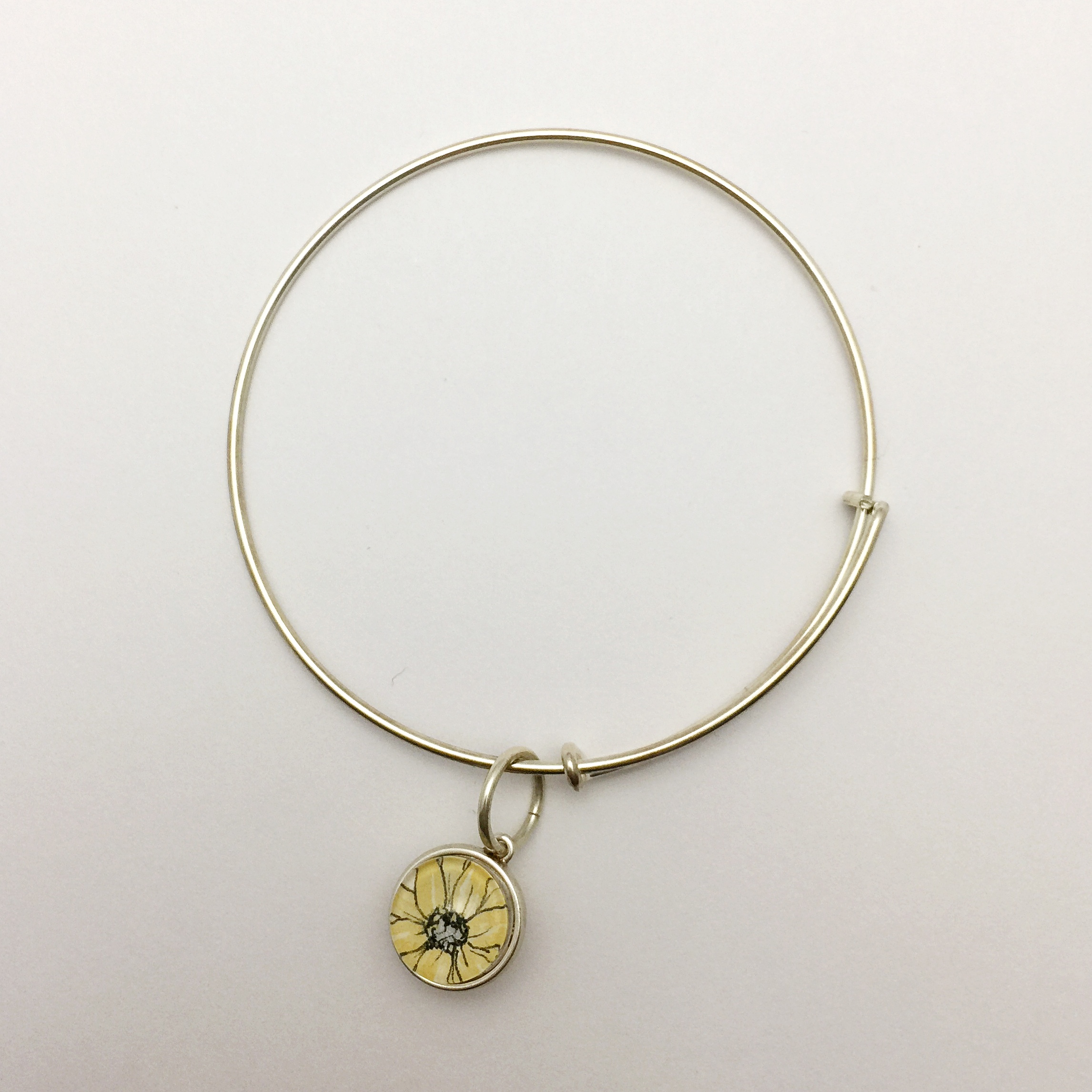 Sunflower - Double-Sided Bangle Bracelet
Sterling Silver, adjustable bangle bracelet with a sweet double-sided pendant... This bracelet is a no brainer, sure win!
sold out
Materials:
Sterling Silver Adjustable Bangle Bracelet
12mm Sterling Silver Double-Sided Pendant
Glass
Watercolor Paints and Watercolor Paper
Photo Glaze or One-Part Resin
Each and every one of my jewelry pieces are One-Of-A-Kind!
I do not Shrinky-Dink or make prints of my larger paintings, I simply paint a very small painting that will fit into the desired pendant. In doing this, each piece is unique, there won't be another girl out there wearing the same jewelry!
*NOTE: The jewelry is water-resistant, but not guaranteed water-proof. Please do not wear jewelry in the pool, shower or any other body of water, or situation with a lot of water.